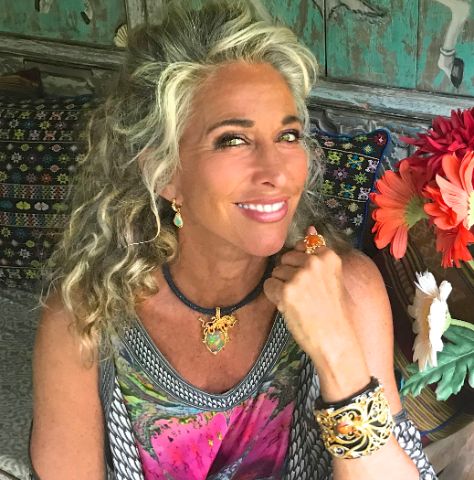 Welcome to my bejeweled world, inspired by the magic and mystery of Nature's most precious treasures--glowing, glittering gems and gleaming gold and silver. No other of Gaia's gifts possess such concentrated beauty, value and power.
When these raw materials, refined by human hands, are combined in artful designs they become beautiful, even memorable precious jewels. My hope is that these pieces may travel through the ages as cherished family heirlooms. Creating wearable designs like these, and knowing they will bring delight and joy every time they're worn, gives me great satisfaction.

But my true passion is hunting for and finding a unique gem, pearl, or artifact that requires transcendence of the merely "artful"--Creation of a design where beauty and meaning are forged into a piece with talismanic power for the wearer is my raison d'etre.

My intention when creating such jewels is that they find their way to the special individual who is meant to possess them. When this happens, I feel I've created an invisible "thread" of connection between myself and the wearer, whether or not we ever have the pleasure of meeting. In this way I enlarge the circle of lives I touch, which enriches my life and completes the cycle of Creation.